Welcome to the Winter edition of our Newsletter.

Covid Restrictions Support Scheme (CRSS)
Details of the proposed Covid Restrictions Support Scheme ("CRSS") were published in the Finance Bill 2020. The CRSS is a targeted support for businesses significantly impacted by restrictions introduced by the Government under public health regulations to combat the effects of the Covid-19 pandemic. To assess their eligibility for CRSS, businesses need to consider their facts and circumstances under the public health Regulations in operation and the CRSS qualification criteria. The broad criteria are: The business has been forced to close, or is only able to operate at significantly reduced levels due to Covid-19. The turnover is no more than 25% of the average weekly turnover of the business in 2019 The maximum that may be claimed is €5,000 per week. If you feel your business may qualify for assistance under this program, please contact Colin in Guardian.
Charitable Donations
This Christmas as in previous years, Guardian is supporting the charities below in lieu of gifts to clients. It has been an extremely hard year for many charities, who have seen their usual fundraising activities canceled due to Covid:
Our Lady's Hospice Harolds Cross
RNLI
Peter McVerry Trust
Alone
Pieta House
Trinity Comprehensive School Ballymun – helping teenagers
Autism Ireland
Debra Ireland
€500 Tax free payment to employees
Christmas is traditionally the time that many employers pay staff a bonus. With this in mind, don't forget that you may pay each and every employee who is on your payroll now, a tax-free payment of up to €500 in the form of a voucher or pre-paid credit card. One 4 All vouchers are the most common, and may be ordered on line or form any post office, or Allgo (www.allgo.ie) offer a pre-paid credit card.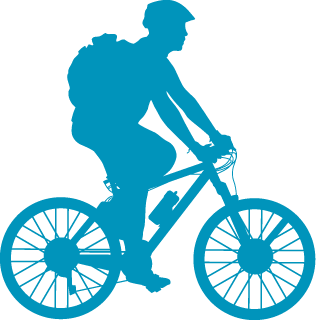 Bike to Work Scheme
The threshold for purchasing a bike under this scheme has increased to €1,500 for pedelecs or ebikes and has increased to €1,250 for other (normal) bikes. Also, the legislation provides that an employer, if they wish, may pay entirely for the purchase of the bike – there is no need to make any deductions from the employee or director as the case may be.
Employees tax liabilities as a result of receipt of payments under The Wage Subsidy Scheme (TWSS)
Recently the Revenue issued a new directive that allows an employer, should they wish, to pay any employees tax liability relating to TWSS directly to the Revenue on behalf of the employee, without any further liability to tax or Benefit In Kind. As a result, this cost to employers, depending on the employee's tax rate, will in some cases be halved. This is the saving only based on employees salary. Most business's suffered severe losses in income and this loss may have erased all the above savings, so whether you decide to pay the employees tax or not should take in to account your business's personal circumstances and the financial impact Covid had on your profits. Please contact us if you need assistance in evaluating this decision.

The world is going electric
In the last 6 months there has been a multitude of electric cars launched and will be joined by many more in January 2021. At the top end of the market is the Porsche Taycan, entry level pricing of €135,000, but a phenomenal car. Then comes the first of the SUV type in the form of VW 1D4 (€41,000 net of grants for business purchasers), Skoda Enyaq (approx €38,000 net of grants) and many others. Then we have family size saloons like the VW ID3 – a golf equivalent and having test drove one personally it is a beautiful car, and entry level pricing of c €35,000. In this class is also the Peugot 208, Opel Corsa and Renault Zoe. Remember, the big advantage to you as a business owner is that the company can buy this car and provide it to you or any of your employees, and they pay ZERO Benefit In Kind, so it's like giving the employee a huge pay increase. We can advise you how to structure this so the benefit is shared by both you the employer, and the employee to both your advantages. Secondly, you the employer, can claim up to €24,000 against your profits in the first year of purchase, rather than over 8 years – this is a cash flow saving of €3,000 in year 1 – paying for c 5 months lease of the car. For further information on electric cars, please contact any member of the team here in Guardian.
And the accounting world is going digital

 
During 2020 many software providers launched cloud- based packages, and over the last year we have trialled the best of them. In the end we selected XERO as the package that suits our personal needs best as it incorporates time sheets and scheduling plus has multiple functionality. Indeed, by having XERO it facilitated the team at Guardian working remotely during Covid, and being able to serve you seamlessly. Sage 1 came a strong second. Since then, we have migrated many of our clients to XERO or Sage, as from January 2021, TAS will no longer be supported. With this in mind we shall be in touch shortly to discuss our recommendations for your own needs going forward.
New arrivals here at Guardian
Over the last 6 months we have strengthened the team here at Guardian to cope with the increased demand on services from our clients. We are delighted to announce the following appointments:
Colin McAnaspie ACA, Client Services Director
Colin has joined us from Covalen, a subsidiary of CPL, where he was Financial Controller. His role in Guardian is to drive the practice forward utilizing the best technology available and to lead the senior team.
John Brennan ACCA, Senior Financial Accountant
John joins us having spent many years in practice, but also having being Financial Controller in the fashion industry.
Robert Rapple CPA, Financial Accountant
Robert also joins us from practice and has particular expertise in financial services and property related activities.
Olga Podoinitsyna IATI, IPASS
Olga joins us to strengthen the payroll department and brings many year's experience from a variety of roles in the industry.
Guardian's office shall close on Wednesday 23rd December at 5.30pm, and re-open on Monday 4th January at 8.00am.